Topic: Mirumod - Replace your wifi with a proper RC transmitter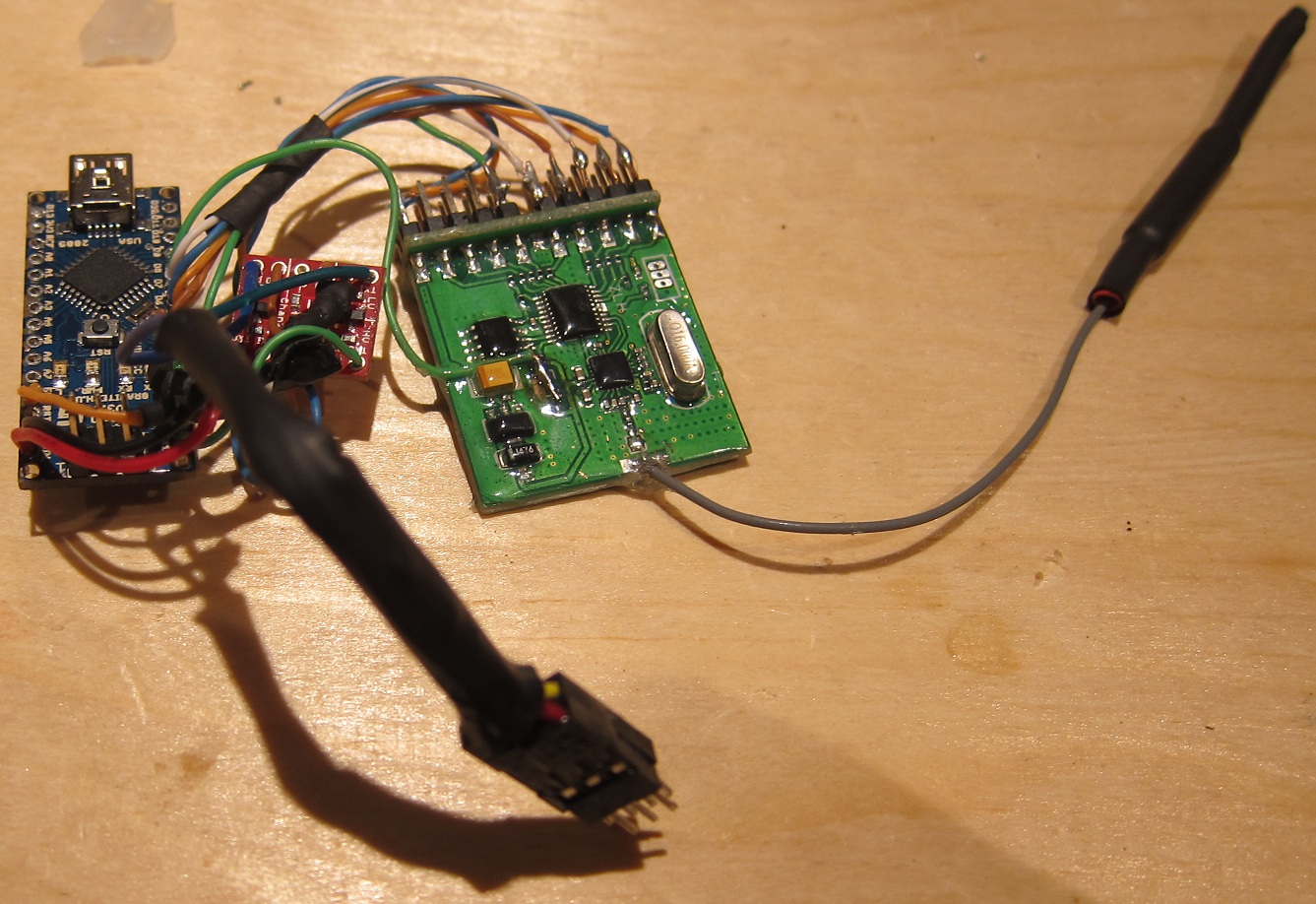 I came to realize in a different thread that many of you may not be aware of a very important and relatively simple mod option for the AR Drone. The whole Wifi control is a neat gimmick at first, but after disconnecting from wifi multiple times, or losing your finger placement on your iDevice a number of times *crash*, you might want to consider adding a proper radio control interface to your drone.
This works without having to conduct surgery to the actual drone, modify the software on the drone, or anything that may void the warrentee. This mod controls the drone using the serial port located at the bottom of your drone.
If you have an RC transmitter and receiver, this mod can be built for about $20. You will need access to a soldering iron, and not be afraid to use it. That said, this is fairly easy to build. Unplug the mod from the serial port, and the Drone can be controlled again over wifi.
Once modded, the first thing I noticed was how much easier the drone is to control. I immediately had about 10 times more fun flying it, and I stopped crashing alltogether (okay, the wind blew me into a tree once). You will also gain an almost unlimited range (line of site). The mod also features multiple options for auto landing if you do lose connection with the drone, but some RC receivers support programatical responses (i.e. slowly move down).
Official site with detailed instructions and mod firmware: http://mirumod.hopto.org/
Official forum (RCGroups thread): http://www.rcgroups.com/forums/showthread.php?t=1420951
Some of the more detailed instructions are meant for AR Drone 1 users, which requires cutting into the foam to install the mod. I discovered that you can cleanly install the mod into the bottom of your drone without cutting anything. Details here: http://www.rcgroups.com/forums/showpost … count=2303
You can spend quite a bit of money and order a pre-assembled mod from multiple locations, under different names (i.e. MacGyver), but they are all mirumod under the covers, except your ability to customize it will be extremely limited.